What to Expect from
Acclaimed Mobile Health
Our professionally trained staff will greet you at the front desk and review your demographics, personal medical history form, HIPAA compliant consent form, and validate insurance information.
Your current vitals, including blood pressure and body mass index, will be evaluated. Based on your medical history, an Electrocardiogram (ECG or EKG) may be performed.
3. Physician Interview
& Assessment
Our team of medical providers will review your medical history, biometric screening results, lifestyle, and answer any concerns or questions. Followed by a physical examination(heart, lungs, head and neck, abdomen, etc). Recommended testing will be made after an assessment of your completed physical exam.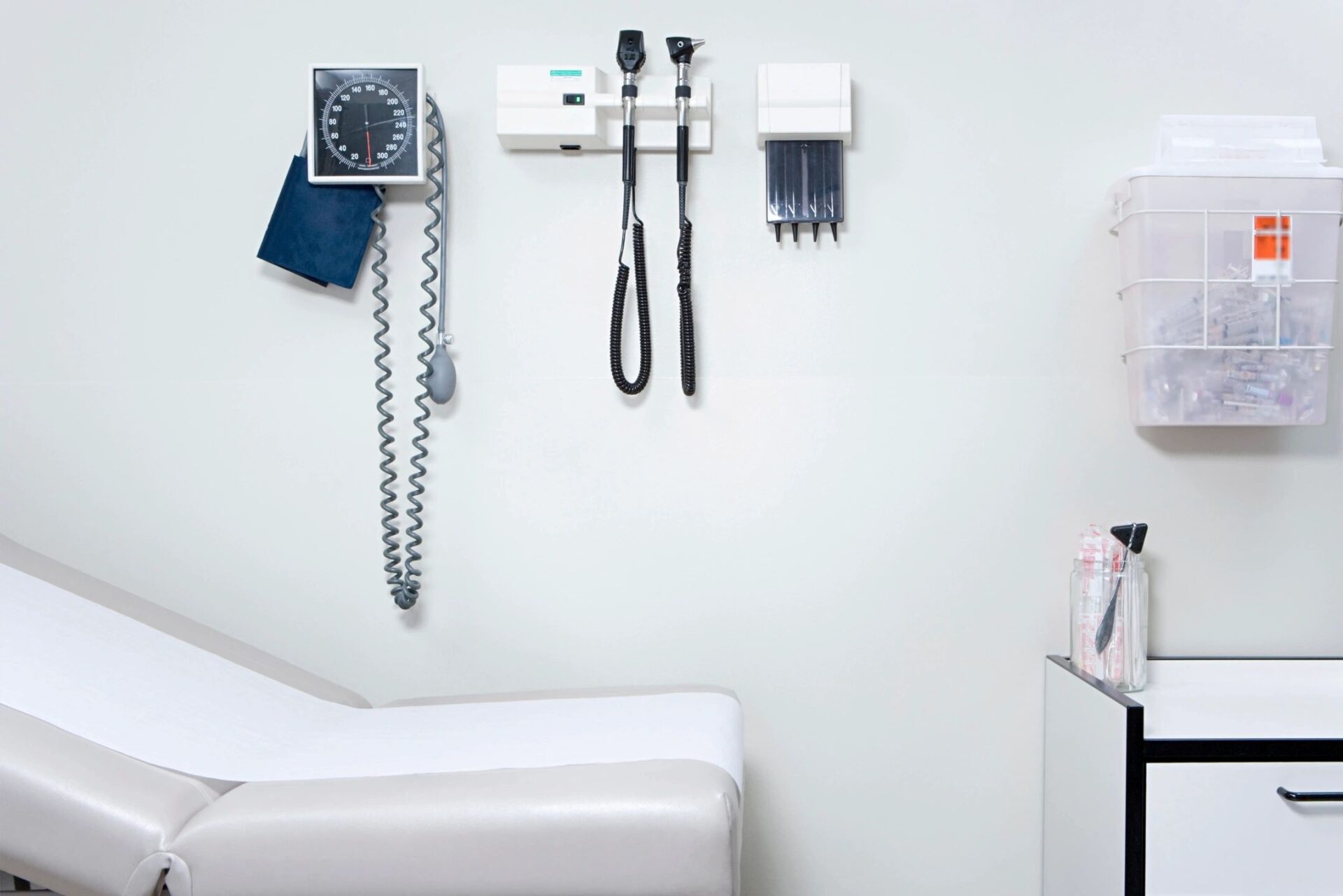 Ultrasound imaging is a non-invasive ultra-high-frequency sound wave medical test that produces images of internal body structures. It is a safe and painless technique that involves the use of a small transducer (probe) and ultrasound gel placed directly on the skin. High-frequency sound waves are transmitted from the probe into the body. The transducer collects and transmits the soundwaves and forms the image.
A Doppler ultrasound study may be part of an ultrasound examination. It is a special ultrasound technique that evaluates blood flow through a blood vessel, including the body's major arteries and veins in the abdomen, legs, neck, and head.
Acclaimed Mobile's team of certified ultrasound sonographers and our use of the latest ultrasound imaging technology will ensure that you receive an accurate diagnosis in less time.
Upon completion of your exam, you will receive instructions on how to access your results on your HIPAA compliant Online Health Portal.
The results of your physical will be available within 7-10 business days. The individual reports of each diagnostic test will be located on your online health portal:
If further treatment is required, you will have access to our affiliated medical practice or our numerous affiliated hospitals throughout Long Island and New York City, affording you and your family exclusive access to the best healthcare.